Purchasing a fixer-upper or updating your home look is always an exciting project! It also includes a lot of learning curves if this is your first time updating a home. There are a lot of things to consider before you start the process. Follow the six steps below to have a seamless remodel.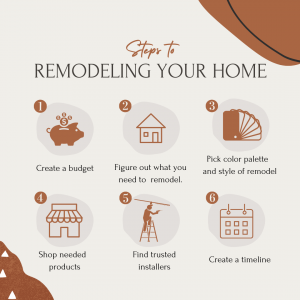 Step one create a budget
This will one of the most difficult parts, but is extremely important. When creating your budget look at what you can spend on the project. When remodeling there are always unexpected expenses and you'll want to put aside 15%-18% to cover those.
Step two Figure out what you need to remodel
You may want to do a full house remodel or just a few rooms, but there are some things to consider before making your final decision. A good practice is to do a rough estimate of what each room will  cost and where that leaves your budget
Step three pick a color palette and the style of the remodel
Now it's time to figure out the style and colors you want to use! A good way to start is to look on Pinterest or do a quick google search. Then pull together all your favorite pieces. From there pick what works best together and what you want to use!
Step four Shop needed product
It's time to shop! It can be hard to know where to start a good start is a quick local search for the shops selling that product in your area. From there price check and research on the products, you are wanting! You can also find quality trendy products for your remodeling by clicking here!
Step five find a trusted installer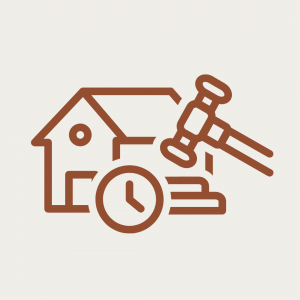 To find a good installer check with the stores you purchased your products from good home improvement stores tend to know trusted installers. You can also do a google search or look on Craig's list. Before hiring them make sure they have good reviews and can get the job done in a timely manner.
Step six create a timeline
To create a realistic timeline you will want to start by categorizing each project in order of what needs to get finished first to last. Then you will need to check with your installer/s and see when they will be able to schedule your project. Then check with them on how long it will take for them to finish it. From there you can put together a rough timeline of how things will flow. Adding in some additional time for any delays or trouble spots that may come up may be a good option to allow everything to run more smoothly.
When it comes to remodeling there is no perfect way to do it, but if you use the following steps to get started you will have an easier time moving forward throughout the whole project!