When picking out your flooring for your home there are so many things to consider! Some of these aspects are room atmosphere, durability, and maintenance! There are so many kinds of flooring available and each type has its benefits and downfalls. In this article, we will walk you through all the options and which ones will be right for your project!
How to Choose Flooring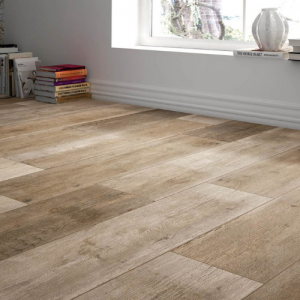 Let's start with how to pick the perfect flooring for your space. You will need to consider a few things before jumping into picking flooring so you can make the most informed decision on which floor will be best for you.
1st. Write down what's most important to you. Are you wanting flooring that brings the most equity to your home? Do you prefer natural materials? Do you need a floor that offers easy install? Does it need to be good for bets or kids?
2nd. What room/s needs flooring and what flooring will best work in that location.
3rd. Consider your overall design and traffic flow to figure out what will flow the best and give you the best quality in the long run!
Types of flooring
Hardwood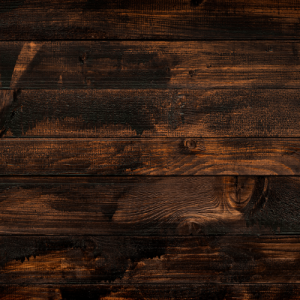 Hardwood flooring offers a gorgeous long-lasting surface that will create a wonderful finish to any room it is installed. Some benefits of choosing hardwood for your home are that it brings equity to your home, Is a natural flooring option, Will last forever with some upkeep. It is a bit higher of prices but offers value and coziness other flooring options don't offer. Hardwood isn't scratch-resistant and does require refinishing every once in a while. It may not be good for your home if you have pets or a lot of foot traffic.
Features
Last hundreds of years
Large variety
Amazing quality
Easy maintenance
Provides healthy air quality
3/4 of an inch thick tongue in groove
Price Range: $2.00-$4.50
Tile flooring is extremely durable and is a low-maintenance floor with endless design options. Its lifespan goes long beyond carpet or laminate flooring. It is also hypoallergenic allowing you to avoid having to use chemical cleaners you need to use with other types of flooring. Tile flooring is a great option for pet owners, Lots of foot traffic, and families with older children. Although, it is not scratch-proof it is harder to damage or scratch and is water-resistant. The main cons of tile flooring are that it is cold underfoot, Difficult to install, and needs a bit more maintenance to keep in stunning condition.
Low maintenance

Long-lasting
Hypoallergenic
Water resistance
Numerous design options
Fire resistant
Price Range: $2.00-$2.40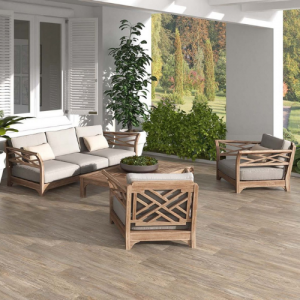 Click Vinyl offers the patterns and textures of wood or tile and provides a wonderful easy install look to any home. It is a wonderful option for pet owners, families with little kids, or areas that will have heavier foot traffic. This is due to its scratch and water residence that prevents easy damage which is a great alternative to hardwood.
Click or glue down

15 colors available in stock

Scratch-resistant

Includes manufacturer lifetime warranty

Waterproof

Easy to install

Already attached is the sound mat
Each flooring type has its benefits and downfalls when picking what to use make sure it will be the best for the location, durability, and style you are needing! Flooring is one of the most important and used things in your home so make sure your look at the lifespan over the price point will be worth it when making your final decision! Shop all our quality flooring by
clicking here
!